17 Pacific Northwest Bucket List Must-Dos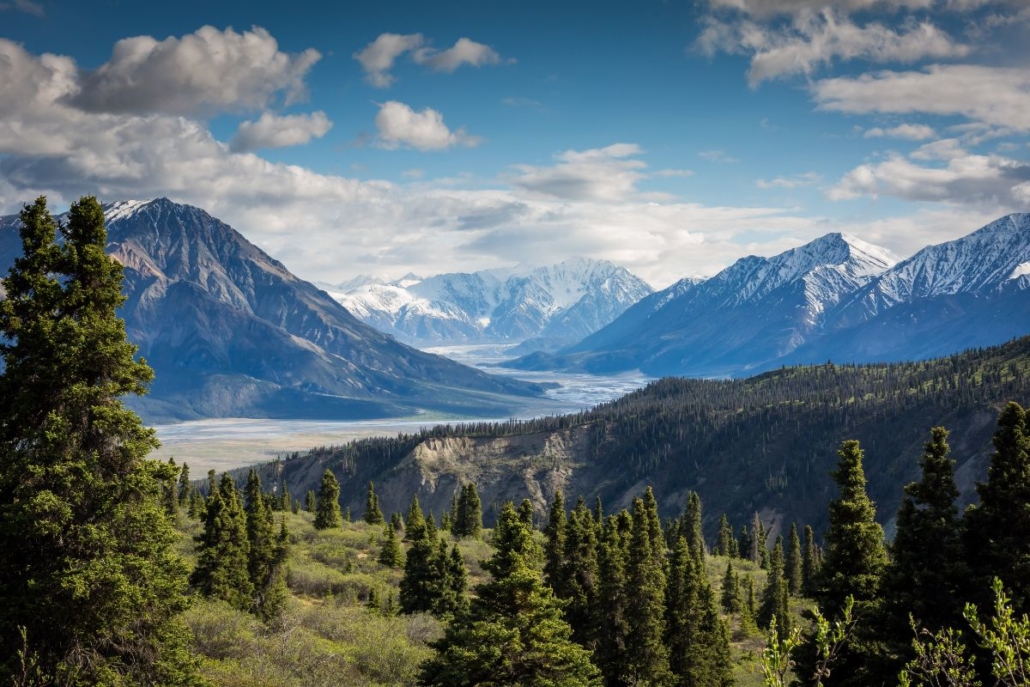 There are hills to hike, waterfalls to explore, and plates of eggs Benedict to devour. This is your ultimate Pacific Northwest travel bucket list. And, it's just in time for kicking off the New Year!
It's loaded with seaside cocktails, DIY brewery tours, and can't-miss donuts. It features remote fishing destinations, sea-to-table cuisine, and some of the most Instagram-worthy spots around.
Make Your Own 'Summer Camp' at the West Coast Wilderness Lodge
The West Coast Wilderness Lodge may look like a simple collection of windows tucked between the trees. It's so much more. The unassuming destination is a seasonal one. (Routes are only open May through September.) But when they are, we love to visit.
The gentle waterways at the base of its hill make for exceptional kayaking. You might even be greeted by a few curious seals. Hiking trails abound. They offer zodiac adventures and fishing excursions. The on-site restaurant features sea-to-table cuisine. And the bar offers daily cocktail lessons. Just be sure to book in advance.
Learn More about the West Coast Wilderness Lodge
Savor Clams at Doe Bay on Orcas Island
With its clothing-optional spa and rustic waterfront campsites, Doe Bay's idyllic setting invites you to rest and refuel. Their highly acclaimed restaurant features seed-to-table cuisine, with many of the ingredients coming from their very own garden. All seafood is sourced from local fisherman, including their clams. This fragrant bowl loaded with white wine and herbs is the kind of dish over which memories are made.
Make Your Own Pub Crawl in Victoria
With the city's plethora of microbreweries, Victoria is a beer lover's haven. Wear comfortable walking shoes and bring an appetite for this DIY pub crawl. The fabulous Roy Kiers from Chateau Victoria shares his favorite stops, along with great recommendations for small apps perfect to share.
Experience Fresh Air and Freedom on a Moped Adventure
There's nothing quite like hitting the open road with the wind in your face, especially when you're on San Juan Island! Located in downtown Friday Harbor, Susie's Mopeds rents mopeds and scoot coups (essentially a two-seater moped), perfect for exploring the island at your leisure.
Enjoy a Seaside Cocktail at Port Ludlow
A peaceful escape from the hustle and bustle, Port Ludlow's Fireside Restaurant faces the marina, including the seaplane dock. The tranquil location is known for its casually elegant Pacific Northwest cuisine. And, the mixologists behind the bar know how to craft one tasty cocktail.
Snap the Best Selfie on San Juan Island
From epic lookouts and historic sites to adorable animals and the best outdoor art museum on the island, San Juan Island has some great spots to snap a selfie (or a few)!
Witness Two World Wonders – Mount Rainier and Mount St. Helens
Like the Grand Canyon and the Great Barrier Reef, Mount Rainier and Mount St. Helens are bucket list world wonders. Without a doubt, one of the best ways to see them is from the sky. And, no tour takes you closer than the window seat of a Cessna Caravan.
Go on the Ultimate Photo Walk Through Victoria
Known as a pedestrian-friendly city, there is no better way to explore Victoria than on foot. Make sure to bring your camera for this adventure, at it will take you to the best photo-worthy spots throughout the city.
Stand in the Spray of Chatterbox Falls at Princess Louisa Inlet
Carved into the Sunshine Coast, at the head of Princess Louisa Inlet, Chatterbox Falls might steal your heart. Here, old-growth forests tower among magnificent granite walls. The placid waters are mirror-like. And, sounds of water tumbling 120 feet into a glorious mist echoes throughout the canyon.
Discover 7 Reasons to Start Planning Your Visit
Eat Eggs Benedict All Over Town
Known for its epic brunch scene, Victoria restaurants specialize in eggs Benedict (also known as Bennys). Chefs have gotten creative with these luscious breakfast plates, offering updated twists on the classic back bacon, poached egg, and hollandaise concoctions.
Sample Roche Harbor's World-Famous Donuts
There are donuts. And then there are donuts at Roche Harbor's Lime Kiln Café. These cake-like babies are made fresh daily and disappear fast. Make sure to show up early.
Learn More About These Tasty Treats
Go Fishing Off the Beaten Track
The Pacific Rim of Vancouver Island is a place like none other. It's close enough to reach in a day and yet somehow it feels removed from the "real world." At Eagle Nook Resort, you can immerse yourself in the best Mother Nature has to offer. From fishing to wildlife adventures, this slice of remote paradise might make you think about moving to the country.
Find out More About Eagle Nook Resort
Do Nothing at Harrison House Suites
Sometimes, the best thing to do is nothing at all. At Harrison House Suites, that's exactly what your vacation can be. Each room is uniquely appointed with plush robes and house-crafted bath roads. Most feature fireplaces. Some include two-person hot tubs. And, all come with a two-course breakfast that's rave-worthy.
Get the Inside Scoop on Harrison House's Granola
Go Whale Watching
Few things are more breathtaking than watching an orca breach – the massive black and white body shooting out from the sea, water trailing off its back as its momentarily suspended in the air. The crash and splash when it hits. The oos and ahhs from the boat. The feeling of your heart beating wildly in your chest.
Wander Through The Butchart Gardens
Thirteen miles outside of Victoria's quaint Inner Harbour, The Butchart Gardens burst with color. The sprawling grounds feature 55 acres of manicured gardens and public trails.
Go on a Destination Dinner with Pretty Fork
The first rule of Pretty Fork is you don't talk about Pretty Fork. If you're game for a food-loaded adventure where the destination is unknown and the menu is beyond your control, Pretty Fork is your kind of get-out-of-town dining.
Get an Idea of What's in Store
Sample Your Way Through BC's Renowned Cowichan Valley
Cowichan Valley is the sweetest slice of wine country heaven you've probably never heard of. Warm days and crisp nights, gravelly soil rich with minerals, and lush aquifers imbue Cowichan Valley wines with fruit-forward flavors that deliver a crisp, dry finish. The conditions are similar to what's found in the northern regions of Germany and France. The main difference is: Cowichan vines are relative babies.
But make no mistake — this quaint slice of paradise produces exceptional grapes. It's a fact that was recognized in June of 2020 when Cowichan Valley was formally given a sub-geographical indication (sub-GI). An official and protected term in B.C., it helps people identify local wine origins, signifying that at least 95% of the wine was made with regionally grown grapes.
https://kenmoreair.com/wp-content/uploads/2022/04/pacific-northwest.jpg
380
750
Mikaela Judd
https://kenmoreair.com/wp-content/uploads/2022/03/logo_kenmoreair_main.svg
Mikaela Judd
2022-12-29 00:00:00
2022-12-30 22:19:24
17 Pacific Northwest Bucket List Must-Dos